Welcome
We Help Companies Fix LabVIEW Problems.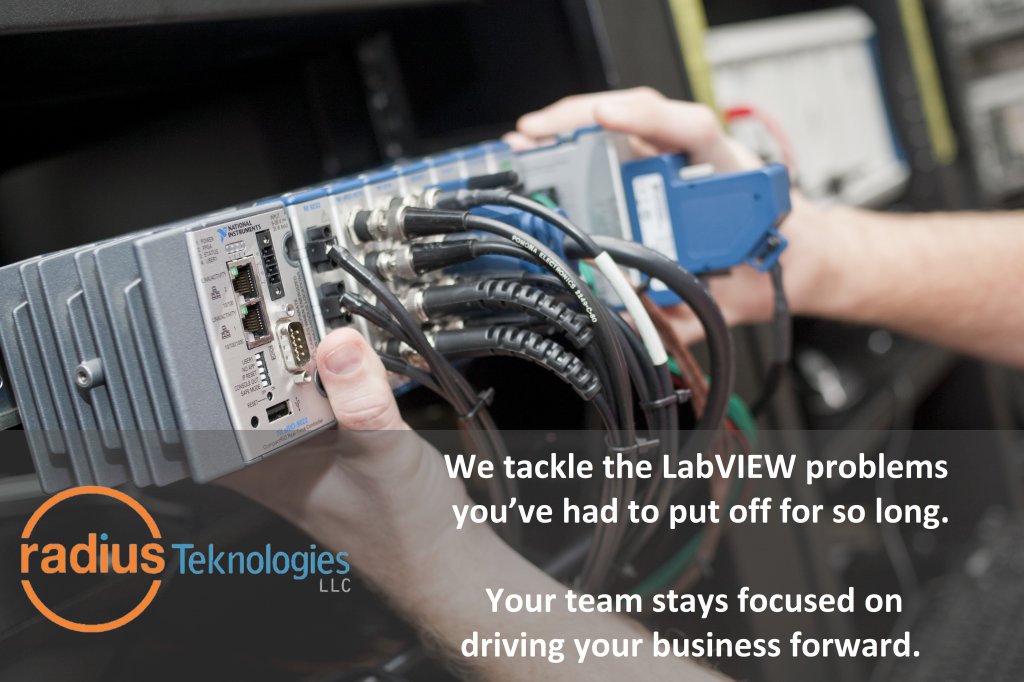 Here are some of the most common LabVIEW problems we've helped companies fix.

- Project rescue
- Operating system migration
- Legacy software migration
- Legacy hardware migration
- Performance improvement

- Long test time
- Operator errors
- Poor error handling

- Poor user interface design

- Unable to stop application

- Data acquisition

- Automated test
- Machine control
- Process automation
- Communication protocols

We also provide high-quality in-person or virtual NI training to ensure your team's success.
Whatever LabVIEW problem you're faced with - we can help!

Don't suffer any longer! Get help now!

Contact us today
to discuss how Radius Teknologies, LLC can help you develop the solutions you need.