Welcome
LabVIEW And TestStand Consulting, Contracting And Training
Radius Teknologies, LLC is an NI Alliance Partner and independent LabVIEW consulting company. We help our customers successfuliy use LabVIEW, TestStand and NI hardware. We can help you to design, develop, and implement solutions to complex technical challenges in data acquisition, test, measurement, control, and process automation. At Radius Teknologies, LLC, the focus is on quality of delivery and repeatability of processes. Read how we help our clients achieve significant and measurable results.
Explore the rest of our site to learn more about the benefits that Radius Teknologies, LLC can bring to your project.

Below is a small sample of some of the key benefits that we have helped our customers realize. We deliver complete solutions using LabVIEW, TestStand and NI hardware that enable our customers' success and reduces their total cost of ownership.
We provide one-to-one, personalized consulting services to ensure your success with LabVIEW, TestStand and NI hardware. Below is a brief description of the services we offer.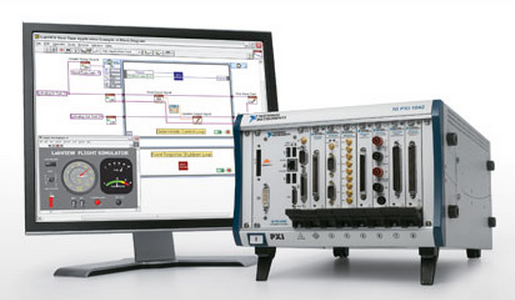 ​We work directly with your team and within your existing development processes to help you do better LabVIEW and TestStand. We help you accelerate the development of your system and reduce your time to first measurement. We help your team implement NI-recommended software development best practices and develop processes to ensure compliance and code quality so you can keep your projects on track.We help you maintain and support your systems to increase productivity and reduce unplanned downtime.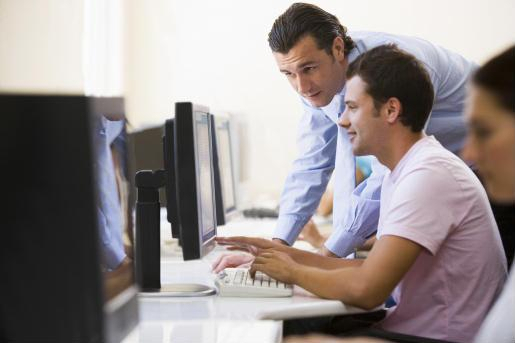 Whether you are a beginning LabVIEW or TestStand user who needs getting started training, or a seasoned expert looking for help with advanced LabVIEW or TestStand architectures, our NI Certified Professional Instructors have got you covered on your personalized training needs.
Read our case studies describing how we used the advanced capabilities of LabVIEW, TestStand and NI hardware to help customers from diverse industries achieve success.
Want to learn how we can help your LabVIEW or TestStand project succeed?
Contact us today!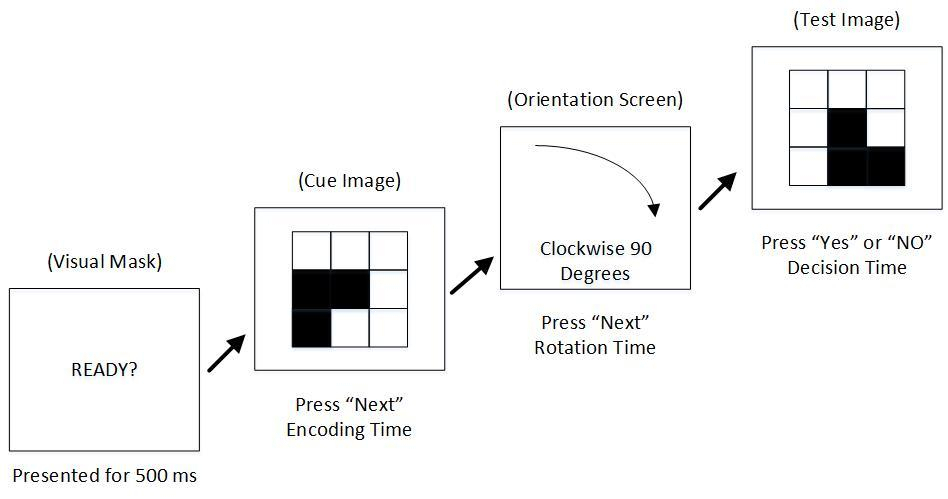 Radius Teknologies, LLC Uses LabVIEW
to Aid Mental Rotation Research Study
Learn how we used LabVIEW to develop and deploy a flexible, complete and easy-to-use solution for an academic research study.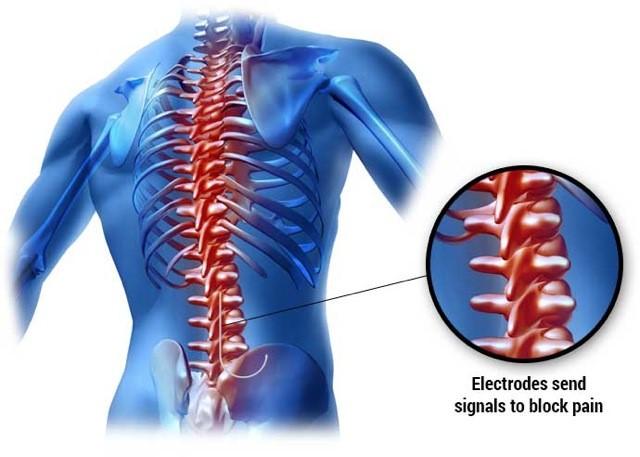 Testing Implantable Neurostimulators
Using LabVIEW and TestStand
Learn how we used the advanced capabilities of LabVIEW and TestStand to develop and deploy
several
key components of an automated medical device test system.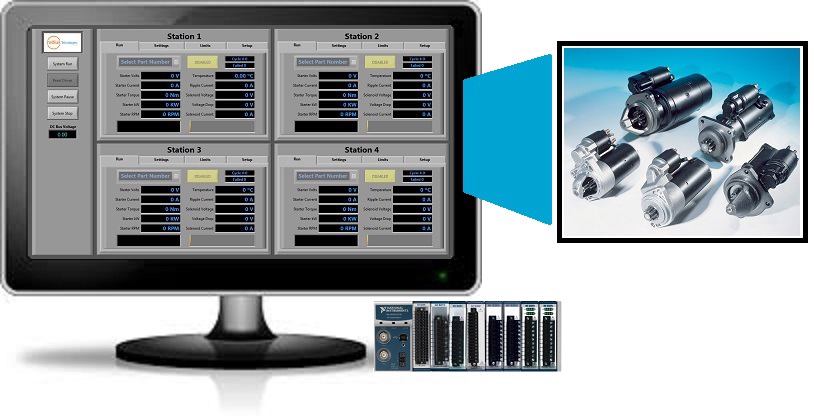 Testing Starter Motor Durability
Using LabVIEW and CompactDAQ
Learn how we used LabVIEW and CompactDAQ to develop a custom user interface, data acquisition, data analysis, and data presentation application for an automotive starter motor test system.
We value customer comments and feedback and we use it to drive continuous improvement in our services and business. Below are some of the testimonials we have received from our customers.
Do you have a compliment, question, or concern? We want to hear from you.
Contact us today!
Following the completion of your Core1 and Core2 classes, you have changed my opinion of LabVIEW's graphical programming style. During the class, I came to understand that the same fundamental principles of object oriented programming apply to LabVIEW, just as they do to any of the modern text based languages (classes, objects, structures, etc.). You taught us that by utilizing proper software design techniques and methodologies, LabVIEW code can be kept clean, organized and readable; which, after taking your class I firmly believe. Your classes have changed my views on LabVIEW and the graphical programming approach.

Mark has an excellent understanding of consumer, medical, industrial, and aero/mil products and test requirements...The functional test system design documents Mark authored were complete, easy to follow, and well written...I give Mark my highest recommendation.
Lisa Walker
Vice President of Manufacturing
Great presentation today, found some useful nuggets to use right off the bat. If you have newsletters or more information about courses you teach I'd be interested in hearing about them

.
Scott Degner
Senior Manufacturing Engineer
You do a great job teaching and you're very professional.

Radius Teknologies, LLC did a great job meeting an aggressive timeline, yet did not take unacceptable shortcuts. They delivered on-time and their knowledge of LabVIEW programming is outstanding. The program has an intuitive user interface and executes flawlessly. In fact, we have yet to find any problems. Would highly recommend.
Kelene Fercho, M.A.

Research Associate

Division of Basic Biomedical Sciences
Sanford School of Medicine
University of South Dakota
Just wanted to send you a quick note and thank you for the very enjoyable class, and most of all, the time spent before and after the class. I left the class with a much better sense of direction and the desire to attend more NI classes.
Larry Weaver
Senior Manufacturing Technician
The Instructor (Mark Ridgley) had excellent presentation skills and was very knowledgeable of the material. He took the time and effort to ensure that each student understood the material. Definitely would consider taking more NI courses from Radius Teknologies.
Jack

Instrumentation & Controls Test Engineer
Wilmington, North Carolina
Radius Teknologies did an excellent job to assist us in building new automated test capability.

Product Development Manager
Invite Radius Teknologies, LLC to Speak to Your Team
Radius Teknologies, LLC is available to deliver presentations covering a wide variety of topics to your team. When you invite Radius Teknologies, LLC to speak to your team, you'll learn from Mark Ridgley, Owner of Radius Teknologies, LLC, Certified Professional Instructor and dynamic presenter who National Instruments selected as an NIWeek Instructor of the Year in 2015. From developing effective requirements to troubleshooting, debugging and maintaining your applications, our presentations cover topics designed to energize and motivate your team members to become more proficient in all areas of project development. Designed for delivery in 30 to 60 minutes, our presentations are the perfect duration to be delivered in a lunch-and-learn format so your team members can gain new skills without impacting their work schedules.

Writing Effective Requirements - In this presentation, you learn how to identify poor requirements, study the characteristics of effective requirements and learn techniques you can use to write S.M.A.R.T. requirements (Specific, Measurable, Achievable, Relevant and Traceable). The concepts covered in this presentation will help you to improve the quality of your requirements so that you can deliver the right solution the first time, improve product quality and the fit between the product and the customers' needs and eliminate costly mistakes and rework.
Make a Splash in LabVIEW - This presentation introduces and demonstrates several methods for creating splash screens in LabVIEW. The award-winning example, Splash Screen Effect in LabVIEW, which was selected as a Top Code Example of 2011 by National Instruments is also presented.
Shift Your Shortcuts - This presentation covers some of the lesser-known LabVIEW keyboard shortcuts that you can use to expedite common operations in the LabVIEW development environment and reduce your development time.
The Little Things - This presentation focuses on the little things that LabVIEW programmers can do to develop higher quality applications that are user friendly for both other developers and users.
Principles To Code By
- This presentation teaches you 5 core principles of design and gives you the knowledge you need to apply them to develop LabVIEW applications that are scalable, modular, reusable, extensible and simple.
LabVIEW Debugging Techniques - This presentation introduces you to 10 debugging techniques ranging from basic to advanced that will help you find and squash bugs in your LabVIEW code.
FREE Downloads from Radius Teknologies, LLC
Please download our ready-to-run LabVIEW example code for use in your applications.
Splash Screen Effect in LabVIEW - If you're tired of creating boring, rectangular splash screens in LabVIEW, download this code now! This example code enables you to display a splash screen that is completely transparent. Only the foreground of the graphic is shown on the Windows desktop.
Sort 2D String Array - This example code enables you to perform a multi-column sort on a 2D array of strings that contains plain text strings, Hex strings and strings representing real numbers. The user can specify the column sort order.
Current VI's Path (VI or exe) - This example code is a drop-in replacement for the native Current VI's Path function. Just replace the native Current VI's Path function in your application with the Current VI's Path (VI or exe) VI and you'll never have to deal with the frustration caused by bad paths again - whether you run your code in the development environment or as an executable.
Determine Clicked Array Element Index in LabVIEW - This example code converts pixel coordinates to row-column pairs for 1D or 2D arrays enabling you to easily determine which element of an array the users of your application clicked on.
Show_Hide Windows Taskbar and Start Button - This example code enables you to show or hide the Windows Taskbar and Start Button in your applications. This can be useful if you need to use the full screen in your application and not allow the user access to the Start Button with the mouse.
Hide Inactive Mouse Cursor - This example code hides the mouse cursor after a specified period of inactivity.
Show Busy Indicator - This example code enables you to provide an indication to the user that the system is busy.
Snap To Panel - This example code enables you to position a target VI window relative to a reference VI window.
Selection Dialog - This example code enables the user to select items from a list and to manage the selected items.
Get Caps Lock Key State - This example code returns the current state of the caps lock key.
Quit LabVIEW (Conditional) - This example code quits LabVIEW only if the number of VIs in the caller's hierarchy and the number of VIs currently in memory is equal.
Boolean to Enable_Disable - This example code provides space-saving enabled / disabled attribute control in your applications.
NI Stats VI Utility - This example code enables you to easily monitor key statistics for items posted on the NI community web site without using a web browser.
Whether you are a new LabVIEW or TestStand user or haven't used these development tools for a while and need to refresh your knowledge, we've listed a few resources here that will help you take your applications to the next level.
Do you need more help learning to use LabVIEW, TestStand or NI hardware?
Contact us today!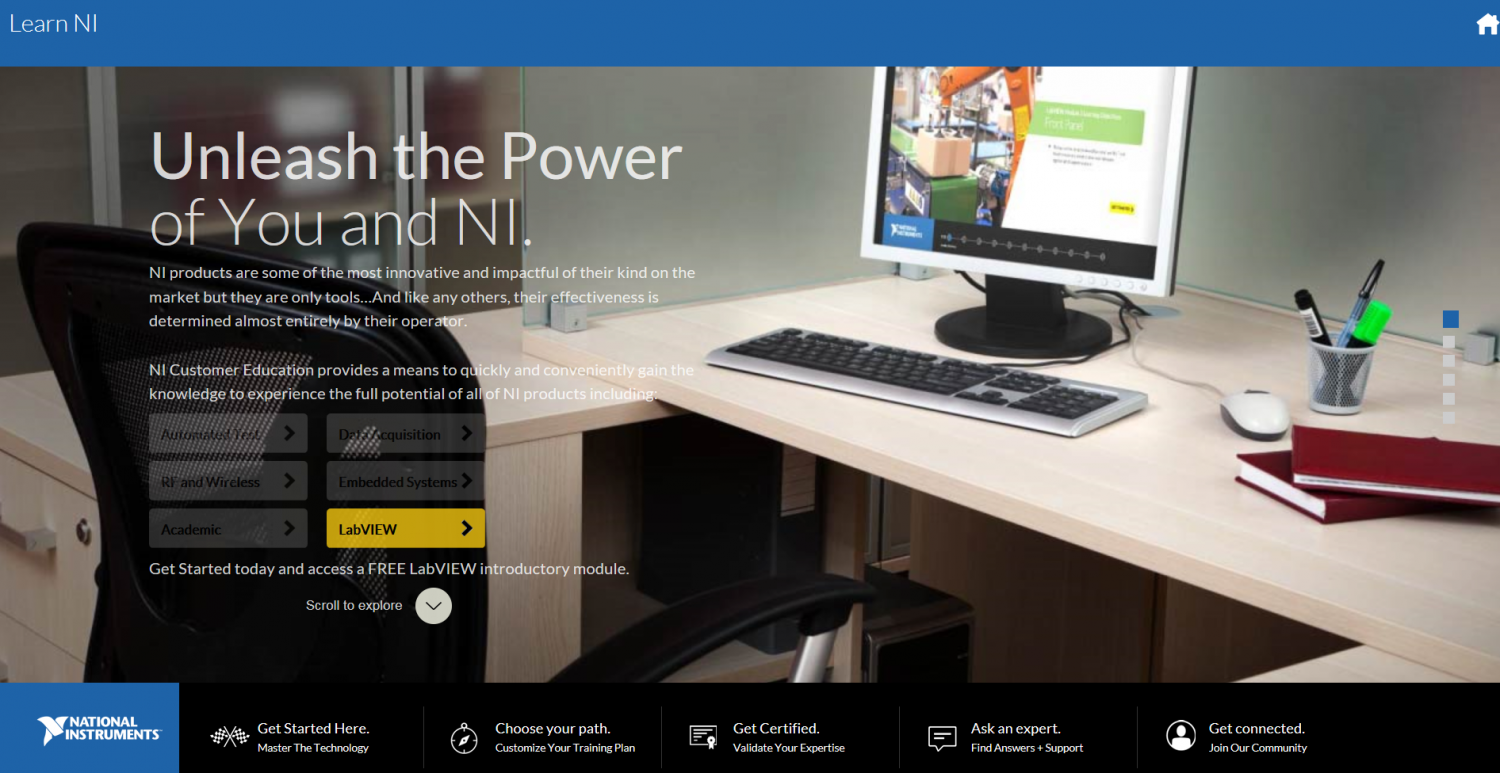 Rolled out during NIWeek 2014, learnni.com is a free, online training resource that enables you to learn the basics of LabVIEW prior to taking the instructor-led LabVIEW Core series classes. The training consists of 11 Modules. Each module will take approximately 5-15 minutes to complete, enabling you to learn the basics of LabVIEW in less than 3 hours. This multimedia rich, hands-on training is accomplished completely within your web browser, so there is no need to install LabVIEW to take advantage of this fantastic training resource. Get started today!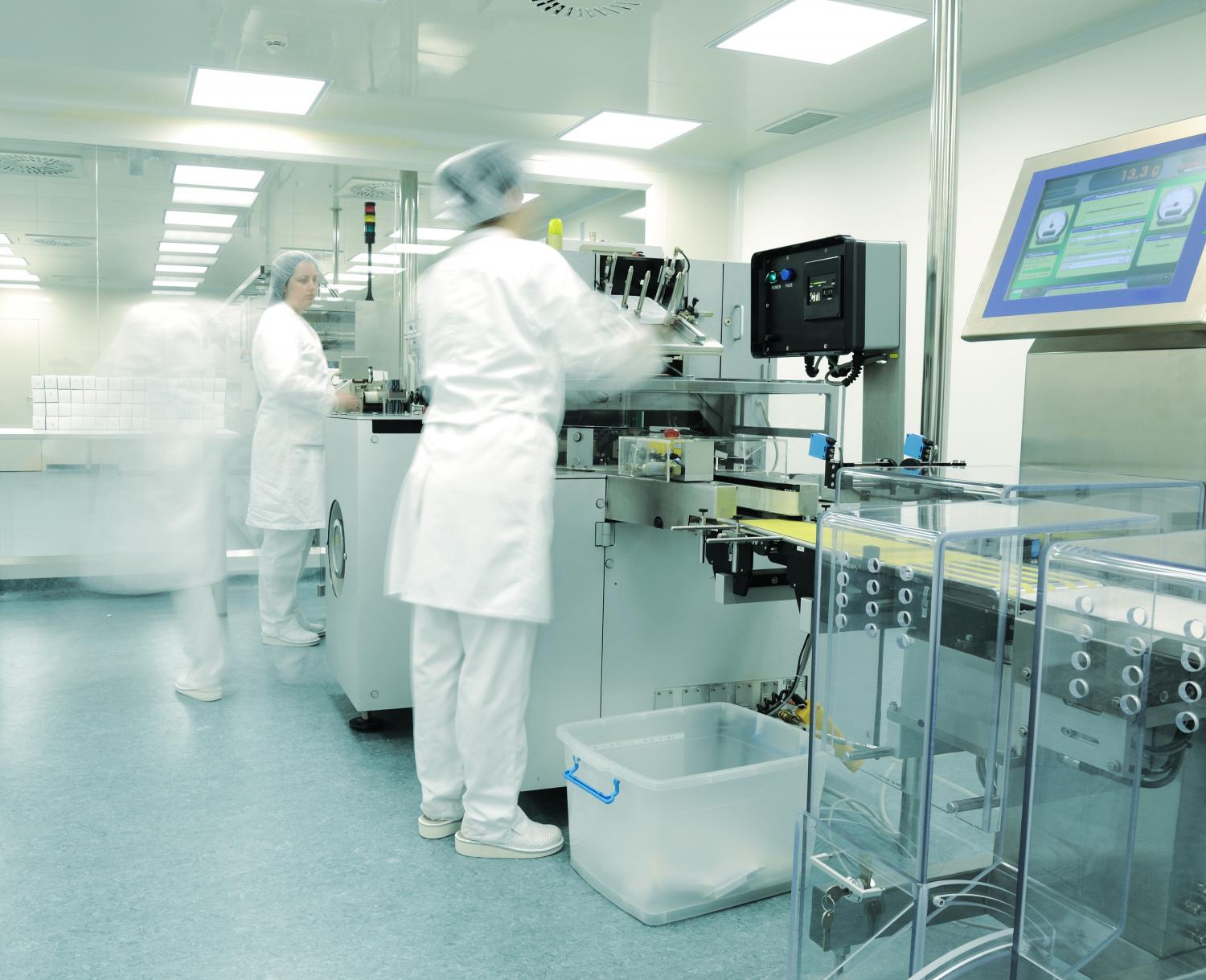 Using NI LabVIEW for Test and Automation in Regulated Markets
Learn to navigate regulatory requirements and business demands when using NI LabVIEW for test and automation in regulated markets, specifically in regulated medical device test. By incorporating efficient and reliable development processes, you can address business and regulatory risk considerations while ensuring the success of any test and automation project you are developing.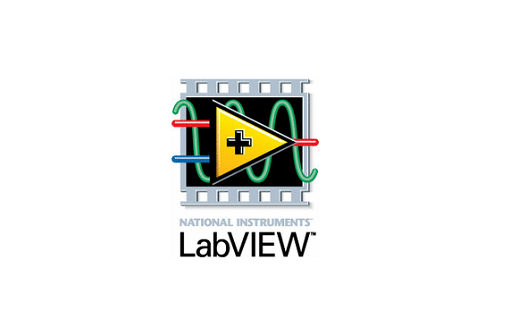 NI LabVIEW Student Edition
If you are a student, faculty or non-profit member, you can save 90% and harness the power of LabVIEW graphical programming for just $19.99! Available for personal educational use only, the LabVIEW Student Edition has all the features of the LabVIEW Full Development System, with one difference - the addition of a watermark. Take advantage of this fantastic offer today!

(Note: Student/Faculty/Non-Profit verification is required) Access this resource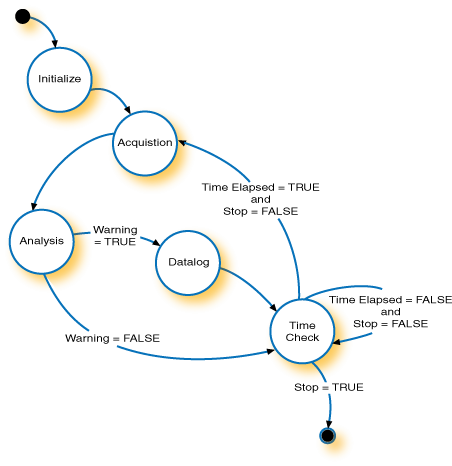 The Software Development Method
The Software Development Method introduces you to the software development method used in all exercises throughout the LabVIEW Core 1 course. By using the software development method, your code is more likely to be successful, readable, scalable and maintainable.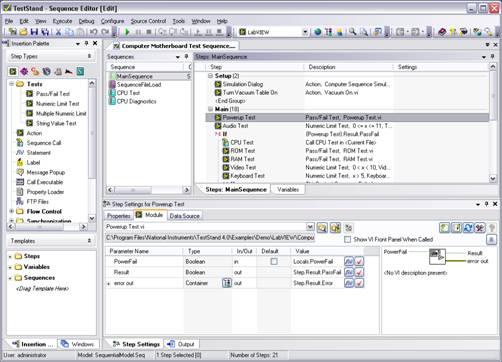 Getting Started With TestStand
This self-paced tutorial indroduces you to TestStand concepts and the TestStand development environment.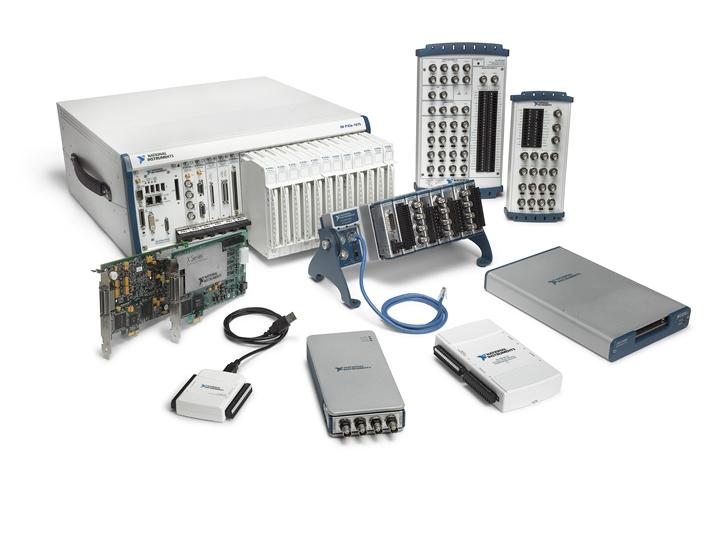 Introduction to Data Acquisition
The Introduction to Data Acquisition tutorial provides an introduction to the basic elements of a computer-based data acquisition system. Understand how transducers, signal conditioning, data acquisition hardware, and driver and application software combine to form a data acquisition system.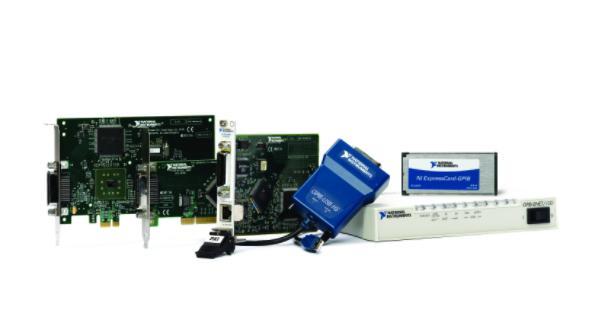 GPIB Instrument Control Tutorial
GPIB, the General Purpose Interface Bus, is one of the most common and popular instrument control hardware buses today. The GPIB Instrument Control Tutorial provides information on how to easily set up and control your GPIB instrument to build your test system.
Simply attend the Radius Teknologies, LLC technical session at NIWeek 2018 for your chance to win.
Winners will be selected by random giveaway at the conclusion of the session.
RADIUS TEKNOLOGIES, LLC NIWeek 2018 Prize GIVEAWAY OFFICIAL RULES
HOW TO ENTER: Become eligible to win the giveaway. Simply attend the Radius Teknologies, LLC technical session at NIWeek 2018 and be seated in a single seat to enter. This constitutes your official entry into the giveaway. Limit one (1) entry per person. All entries become property of Radius Teknologies, LLC (hereinafter referred to as Sponsor) and will not be returned. Sponsor is not responsible for late, damaged, incomplete, illegible, lost, delayed, or misdirected entries. ELIGIBILITY: This Giveaway is limited to those people seated in a single seat at the conclusion of the Radius Teknologies, LLC technical session at NIWeek 2018. The giveaway will occur at the conclusion of the Radius Teknologies, LLC technical session at NIWeek 2018, and will include eligible entrants who are seated in a single seat at the conclusion of the Radius Teknologies, LLC technical session at NIWeek 2018. The giveaway will take place at the conclusion of the Radius Teknologies, LLC technical session at NIWeek 2018. To be eligible for the giveaway you must be eighteen (18) years of age or older. Employees of Sponsor, advertising agencies and/or promotional partners, and the relatives and household members of the employees of each, and any non-solicited customers are not eligible for the giveaway. Void where prohibited. All federal, state and local laws and regulations apply. WINNER: The winner must be present to win. Odds of winning the giveaway depend on the number of eligible entries. By entering or accepting the prize, registrants consent to the use of their names (including corporation name), pictures, voices, evaluation data, biographical data and /or likeness in advertising and promotional materials by Sponsor and its promotional partners, without additional compensation. The prize is non-transferable and no substitutions or cash redemptions will be made. PRIZE: A total of eight (8) winners will be selected from the eligible entrants who are seated in a single seat at the conclusion of the Radius Teknologies, LLC technical session at NIWeek 2018. Four (4) winners will receive One (1) $25 Radius Teknologies, LLC gift card and Four (4) winners will receive One (1) Radius Teknologies, LLC 8GB USB flash drive. GENERAL: By accepting the prize, the recipient agrees that Sponsor and its parents, division, subsidiaries, affiliates, advertising, promotion, and public relations agencies, and the respective officers, directors, employees, representatives and agencies of each shall have no liability whatsoever, for any injuries or damage incurred in whole or in part from acceptance, possession, use or misuse of the prize, or participation in this promotion. Sponsor makes no warranty, representation, or guarantee, express or implied, in fact or in law, relative to the prize, including, but not limited to, their quality, merchantability, fitness for a particular purpose or mechanical condition. Any person who supplies false information, obtains entries by fraudulent means, or is otherwise determined to be in violation of these rules in an attempt to obtain any prize may be prosecuted to the fullest extent of the law. All taxes that may be due, as the result of awarding the prize, shall be the responsibility of the recipient. Contest rules may change from time to time. LIST OF WINNERS: For the names of the winner(s), send a self-addressed, stamped envelope to Radius Teknologies,LLC, 9401 Inverness Ln. NW, Ramsey, Minnesota 55303. Requests must be received no later than 60 days following the giveaway.
Contact us today
to discuss how Radius Teknologies, LLC can help you develop the solutions you need.